Back to School 2023: How to Organize Your Child's Bedroom
Back to school season is upon us, and that means it's time to bring some order back into your child's schedule … and their bedroom.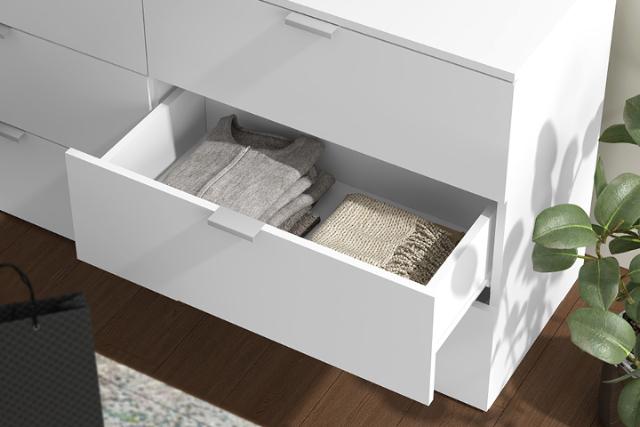 Even if your child is too young to start school, there is something about this time that finds many of us ready for a fresh start. A huge benefit for kids (and parents) of all ages is one on which experts agree: an organized space can help to improve focus and make processing information easier.
It's a tall order for sure. Their books, clothes and toys are probably scattered everywhere. Maybe you don't remember the last time you saw their carpet. It's a daunting task, but we're going to walk you through the process step by step. The first step to success, maybe counterintuitively, is to take a breath and realize that you can't tackle everything all at once.
Step 1: Minimize Clutter
The key here is to work smarter and not harder, and the simplest way to do that is to give yourself less to organize. That's right, it's time to get rid of some things. Try tackling each category one at a time (clothes, books, etc.) Ask yourself, do they still play with or wear this item? Is it in good condition? Might a younger sibling enjoy it one day? If your child is old enough, you could try making the decluttering process into a game. Together you can decide to sell or donate the pile of stuff they no longer use.
Hosting a yard sale could be a great learning experience for your child, and the prospect of some cold, hard cash in their pocket could serve as a motivator throughout the process. Or you could discuss the importance of donating to those less fortunate, thus planting the seed of generosity that will grow as your child does.
Step 2: Identify the Problem
Think about the main organizational problem you've had with the bedroom in the past. Are there toys everywhere? Books piled up in the bed? Clothes thrown all over the floor? Maybe it's hard to identify just one problem because all the clutter is covering everything, everywhere, all the time. In that case, the pain point could just be storage in general. Or it could be that your family is expanding, and you now need to rearrange one bedroom to accommodate two kids.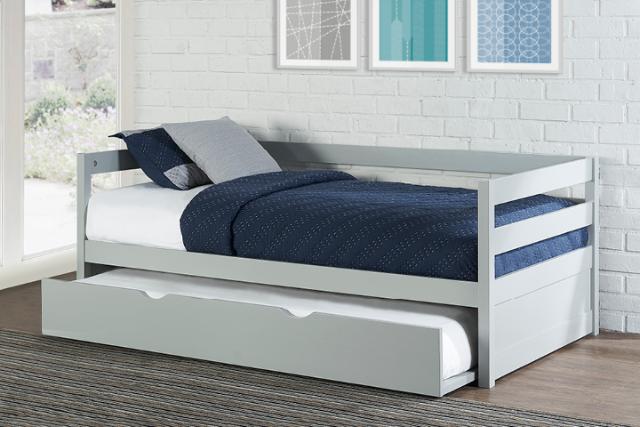 Step 3: Get Your Child in on the Fun
Piggybacking off the last step, it could be that your child is seeing a problem with their room that you know nothing about. Maybe they would love a designated space to hang out with their friends. Maybe hosting slumber parties is their new favorite way to spend Friday nights, and they would like to explore sleeping options for friends.
From the very beginning, getting your child's input is going to be a crucial step in getting them onboard. Although some children may be resistant to the change, chances are good that the more you involve them in the process (see the yard sale or donation idea in step one) of creating a comfortable bedroom they'll love, the more engaged they'll become. Ask them what their dream bedroom would look like, and then work from there. Just be sure you're setting realistic expectations with them on what is doable in terms of your time, energy and budget.
Step 4: Set Your Budget
Now that you have set your priorities, the next thing to do is to set your budget. It goes without saying that just like the layout of each child's room is specific to them, each family's bedroom revamp budget will also be unique. We pride ourselves on offering a variety of furniture at various price points to meet the needs of our customers and their families. Our Living Essentials brand features stylish options at prices that will fit most budgets, while our Hillsdale Kids & Teen and namesake Hillsdale Furniture brands are dedicated to quality that will last.
At this stage, you'll want to ask yourself, are you looking to invest in classic, neutral pieces that will serve your child until they leave the house? Or are you one to embrace the here and now, and you just so happen to have a passion for decorating? If the latter, maybe redoing your child's bedroom is something you'd ideally like to do every few years, adjusting as their tastes change. If this is the case, you may want to use the colors, shapes, etc. that they love at this moment.
Step 5: Size Up the Layout
Once you've identified the main pain points in the room as well as your budget, it's time to get creative. Accept the limitations of the bedroom you're organizing, and then brainstorm possible solutions that will fit within or even complement them. Think outside the box and try your best to see your setup with fresh eyes.
Sometimes it's possible that the problem could be solved by adding another storage basket or two or hanging a shelf, but oftentimes you may realize you need a bigger solution. Having the right furniture in place can set the framework for the organizational success and cohesion of the room.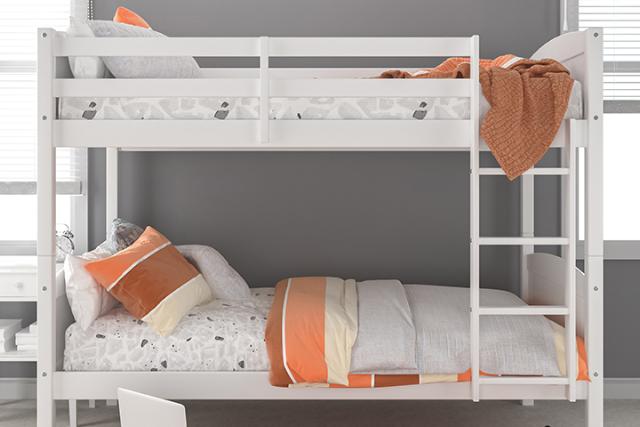 When considering possible layout options and the furniture to best support them, keep in mind the concept of having different pockets or zones for children's different activities throughout the day. For example, you might create a homework zone, pleasure reading zone, arts and crafts zone and zone for hanging out with friends, if space allows. This can help children to better focus on their various projects as well as increase their sense of autonomy. Most bedrooms likely won't have space to accommodate all these zones, so after arranging a homework zone, next prioritize zones that pertain to your child's interests and personality.
Bonus Tips
· Add a desk to your child's bedroom (by far the easiest way to set your child up for success this school year). However, if their room or your budget allows no space for one, consider creating a regularly scheduled study time in a common area of the house, such as at the kitchen table or kitchen island. Create rules supporting a quiet environment during this time, such as no TV or musical instrument practice within earshot of the study area.
· Add blackout or room-darkening curtains to your child's room. These can improve sleep quality, which will help your child focus better and feel better overall.
· Work with your child on creating the practice of regularly putting their clothes, books and toys back in their proper place after they have finished with them. Keeping their bedroom generally tidy most of the time will prevent you from having to do another big organization project down the road.
· Put a plant on your child's desk or near the common study area. Research has shown that having live plants nearby can reduce stress in children and improve their concentration.