Rudolph Can Run Run While You Sit Sit: Take a Break With Our Favorite Stools
It's the most wonderful (and busiest!) time of the year, but in the midst of the merriment, stress can take hold. This holiday season, whether you're hosting a soiree of your own or you'll only have stolen moments at home to recharge between engagements, your space should help you relax and unwind.

When you need a break, where you rest matters. So, we've rounded up our bestselling stools to offer you respite from the hustle and bustle.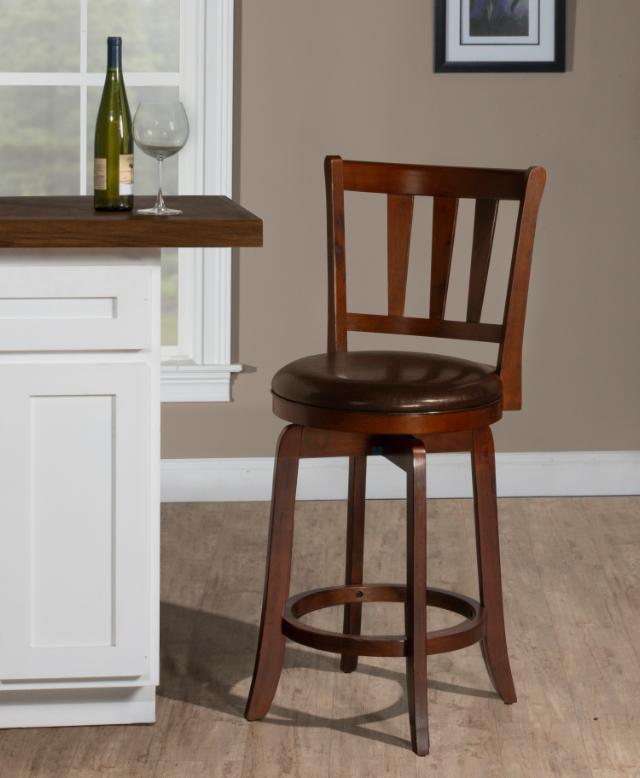 Presque Isle Wood Stool
Topping our bestsellers list is our charming Presque Isle stool, available in counter or bar height and four finishes so you can find the perfect one to complement your décor. Designed in the casual transitional style, this piece exudes a classic, laid-back quality that will set you and your guests at ease.
Fairfox Wood Stool
Hot on the heels of the Presque Isle is our graceful Fairfox stool, with its elegantly flared legs and handsome latticework back. Also designed in the casual transitional style, this piece features attractive traditional elements combines with contemporary polish. This stool is available in counter or bar height and four finishes.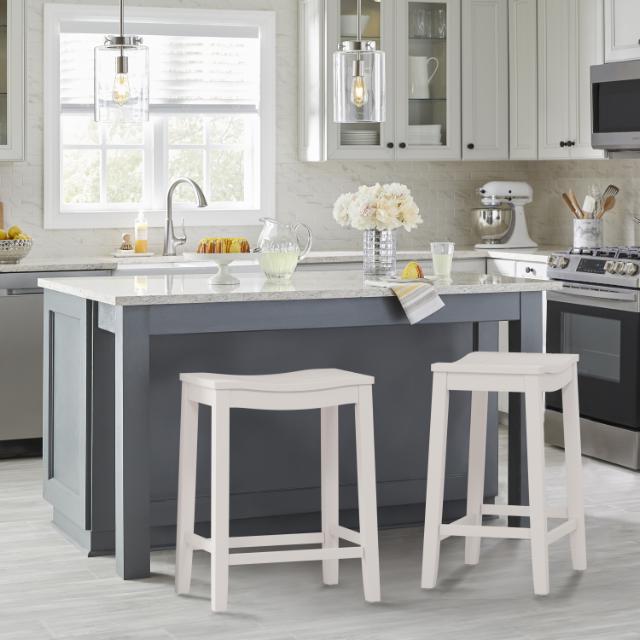 Fiddler Wood Stool
For those who like to keep it simple, our Fiddler stool offers timeless appeal. Featuring a contoured saddle seat and clean lines, this modern farmhouse piece with its understated design will feel right at home in your space. Available in bar or counter height, this stool comes in four beautiful finishes.
Savana Wood Stool
Featuring a unique back design composed of organically shaped, gracefully arching slats, this stool will add extra polish to your dining area. With your choice of five finishes, this stool comes in more colors than any other piece on this list for a more curated shopping experience. Available in bar or counter height.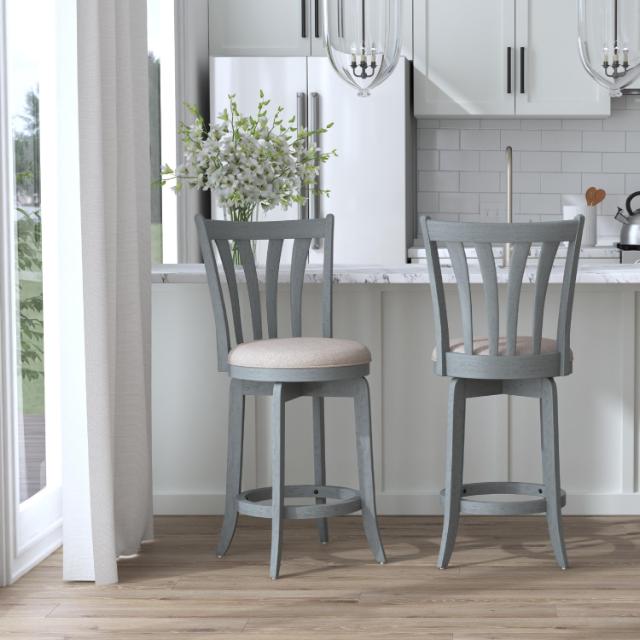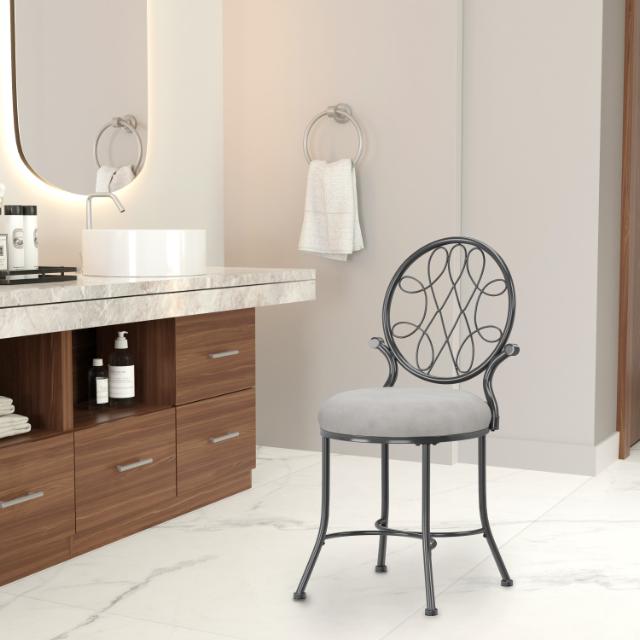 O'Malley Metal Vanity Stool
What sets our O'Malley stool apart from the others on our list is…that it belongs in your bathroom or vanity area rather than your dining area. That's right! We just wanted to make sure you're still paying attention! Our last stool is a glamorous vanity stool, available in two finishes and complete with a delicate spiral design.
Bonus Item! Cooper Game Table
Okay, so technically, this isn't a stool! However, like most of our stools, the Cooper game table can be used for dining, and since it has just been released, we couldn't resist including it here. One side of this handsome piece is perfect for mealtime, but when game night is about to start, easily flip the tabletop for a poker-ready surface.