Settle Down for a Long Winter's Nap This Holiday With Our Favorite Beds
When making your gift shopping list this season, do yourself a favor and add your own name to the list! There's a good chance you'd like to refresh your bedroom, and there's no easier way to do that than by upgrading your bed. Why not go ahead and treat yourself to the gift you really want, right now? Shop early and use the extra energy you get from your improved sleep routine to power through this holiday season. Allow us to introduce our most popular beds.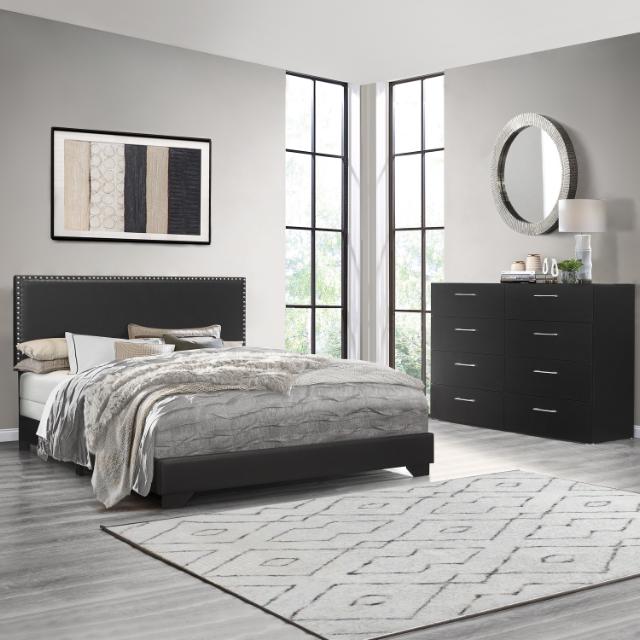 Willow Upholstered Bed
Customers love our Willow bed, and it's no wonder! Available in a wide array of upholstery options, including faux leather, you can truly customize your desired aesthetic. The polished nailhead trim also elevates this casual favorite.
Reece Upholstered Bed
By adding our Reece bed to your room, you're halfway to elegance. The headboard features channel tufting for a glamorous look, and the faux velvet upholstery adds a cozy touch. Available in several colors, this modern casual piece will add easy, affordable luxury to your space.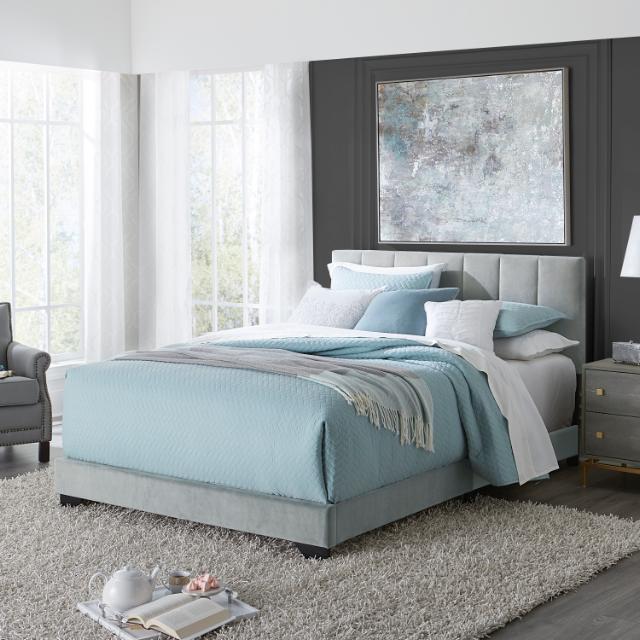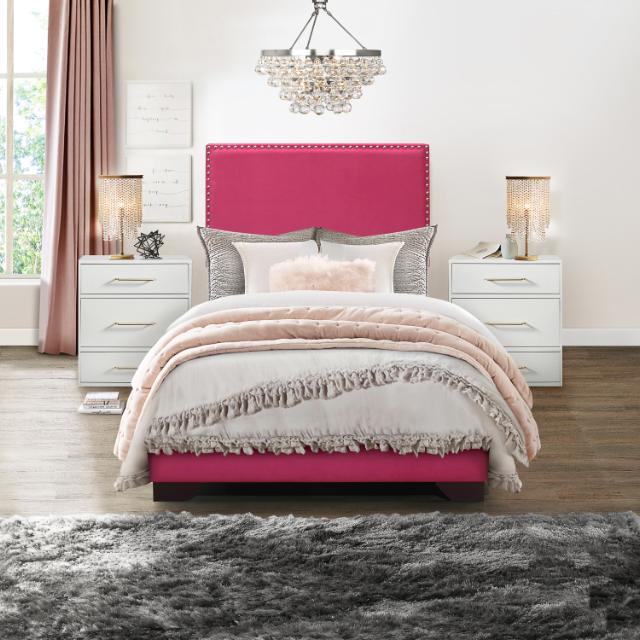 Skylar Upholstered Bed
Another fully upholstered bed that boasts a nailhead trim along the headboard's silhouette is our Skylar. What sets this piece apart is its platform construction, which makes it mattress ready. This casual transitional bed is especially striking in brilliant pink, but we love the neutral colors too.
Anchorage Upholstered Bed
Bring contemporary style to your space with our Anchorage bed and bask in a glow of lights. This sleek piece utilizes the latest technology to offer two USB ports for added convenience, but the main feature of this platform bed is the headboard backlit with LED lights.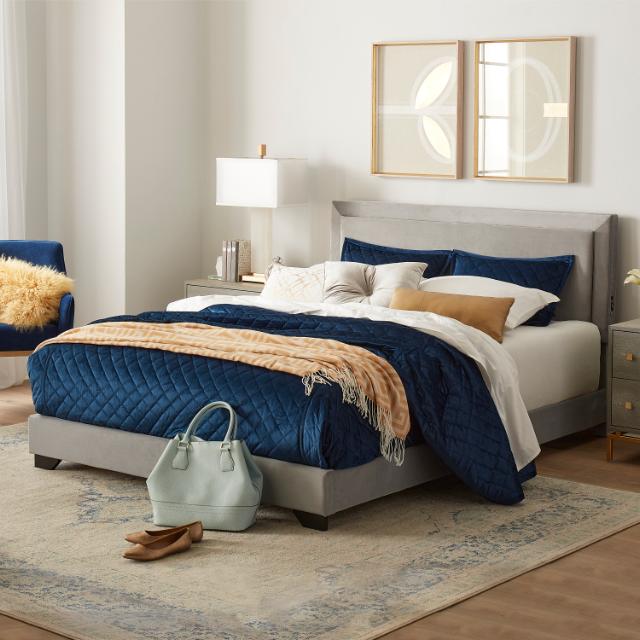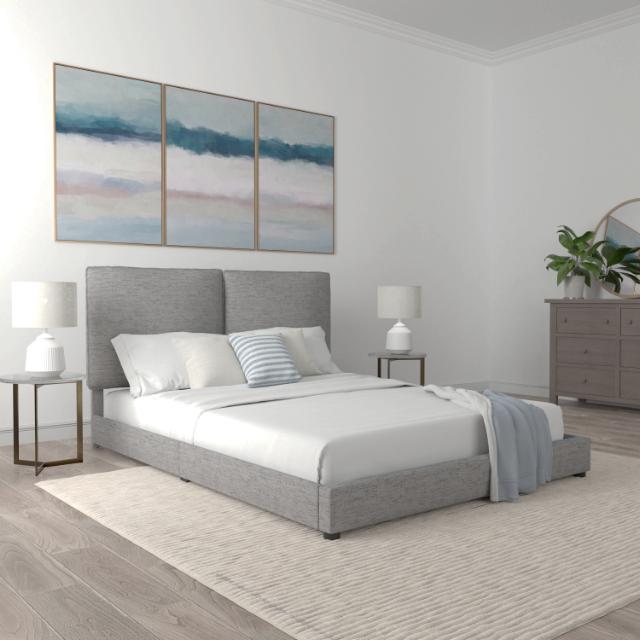 Arden Upholstered Bed
If you place a premium on comfort, our Arden bed with built-in pillow headboard is the one for you. At the end of a long day, sink back against the pillows and read or just take a moment to yourself. This modern casual bed is designed in the platform style, so no box spring is required.